Who We Are
Director
Karen Stafford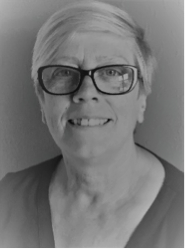 Karen has worked at Harpenden Mencap in various different roles and since 2002 she has been the Director of the Charity.
Karen's previous experience is working in children's homes, youth and community work and residential schools
Karen has seen many changes to the Health and social care sector and although there will be many challenges ahead in this field, alongside the stable teams at Harpenden Mencap they will continue to support local people with a learning disability to be empowered in their local community.
In her spare time Karen likes to read and spend time with her grandchildren. She is also on the committee for a community hall, local to her.
Trustees
Nick Latham - Treasurer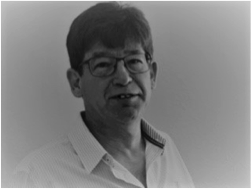 Nick's son was a service user at Harpenden Mencap for about 10 years and was one of the final ones to go through the children's services before it was ultimately decommissioned in 2016.
Nick is a Chartered Accountant and has worked in the property and the not for profit sectors as his day job. He was also governor at a special needs school for eight years, and heavily involved in the relocation to stunning new premises.
Nick was appointed Trustee and Treasurer in 2016 but had been involved for some time before that. Nick lives in St Albans and Has taken up running, quite often with his son, and they have done a number of charity runs, including the St Albans Half Marathon raising funds for Stairways.
Derek Bird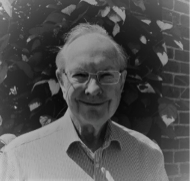 Derek was a GP in Harpenden for 40 years and became the medical officer for Harpenden Mencap in 1989 and later served on the Ethics Committee for a number of years preparing guidelines for the care of Mencap's clients until his retirement in 2004.
Derek became a trustee for Harpenden Mencap in 2011 and is also a trustee of The Williams Church Music Trust which promotes the development of choral singing and organ music in churches throughout the UK. Derek has been chairman of Harpenden Memorial Hospital League of Friends for 10 years and is a member of High Street Methodist Church.
His hobbies are classical music and painting religious icons for churches and private collections.
Anne Hignell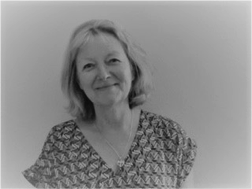 Anne has been involved with Harpenden Mencap since 1993, joining after her daughter was born. Her daughter accessed the Children's Respite Care Service for several years.
Anne has sat on many Harpenden Mencap committees and has been a trustee since 2003. She served as parent governor at her daughter's residential college.
A retired social worker, Anne volunteers on the Harpenden Arts Club Committee and at Rennie Grove Hospice. She also teaches, paints, gardens and golfs.
Patrick Fisher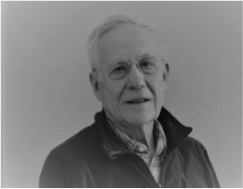 Patrick moved to Harpenden in 1957 to work as a Lab Assistant at Rothamstead Experimental Station. Married to his wife in 1961 they had two sons, the younger accessing services at Stairways and continues to live happily there.
After 30 years as a Biology teacher, mostly in Berkhamsted, Patrick retired in 1993. Patrick has been a member of the committee since 2001. His main long-term interest as a Trustee has been in seeking a replacement for Stairways.
In his spare time Patrick has a strong interest gardening and has an allotment, held for about 50 years.
Freddie Gee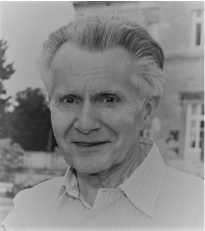 Freddie brings a wealth of experience following a successful career in the insurance industry. He was the International Fire Underwriter for a major insurer, and then an international insurance Broker travelling abroad to access and bring major risks to the London Market including Lloyds.
He has lived in Harpenden since 1984 and is married with 2 grown up daughters with families of their own. Having retired he wanted to help give something back to the local community, particularly those who are less fortunate than most of us by joining the Harpenden Mencap committee in 2000.
In his spare time Freddie enjoys spending time in his garden especially tending his pond where he keeps koi carp. He also has an interest in computing and is District Treasurer of St Nicholas Church in Harpenden.
Julie Caseberry - Chairman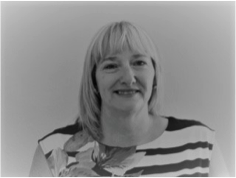 Julie was a civil servant working for the DOE at Warren Spring Laboratory and left to have her family. She has been involved with Harpenden Mencap since 1987 joining after her eldest son was born.
She served on the general committee before becoming a trustee in 2006 and subsequently became chairman in April 2015. She also is part of the fundraising team helping to organise events. Julie has also served on the Grove school PTA, Harpenden 10th Scout committee and Harpenden Explorers Scout Unit committee.
In her spare time she is learning to speak Spanish, enjoys baking and has been an Arsenal season ticket holder for the last 38 years.
Managers
Leigh Benford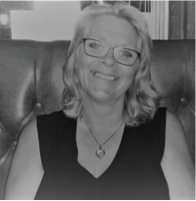 Leigh has been an active member of Harpenden Mencap since 1992, gaining experience from the Children's service, outreach scheme, night and day shifts in the residential service and Manager of the charity shop when it first opened.
Leigh is now the Residential services Manager and supports a team of dedicated staff. In the past Leigh trained as a Nurse and worked in this field for 5 years.
In her spare time Leigh likes walking and arts and crafts.
Andy Butterfield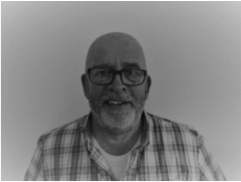 Andy has worked for Harpenden Mencap for over 20 years starting as a casual support worker and has worked his way up to being the domiciliary manager based at Pine Court, a role he took on when Pine court opened in 2012, Prior to this he worked in the building trade.
Andy is a family man who has always lived locally and away from work his interests include Football, Cycling and walking his dogs (he has two retired greyhounds)
Claire Wilson
Claire is the Registered Manager for our Supported Living Service, she joined Harpenden Mencap in 1995 and has worked in various settings throughout the organisation. Claire has supported both children and adults in residential, short breaks and outreach services. Claire is committed to ensuring our services fulfil the vision of people living the life they want.
In her spare time Claire enjoys spending time with her family, travel, antique and vintage shopping and holidays by the sea.