Who We Are
CEO
Angela Duce
Angela joined Harpenden Mencap in April 2020.
With a BA (Hons) in Nursing from the University of Lancaster, Angela went on to study Health Research and Medical Sociology before completing a Masters in Business Administration (MBA).
She is a Registered Nurse (RNMH) and most recently, she worked for the NHS in Luton commissioning services for adults with learning disabilities with a particular focus on the Transforming Care Programme.
Angela is passionate in ensuring that people with high support needs are able to live in their own home close to their family and community and is a vocal campaigner for improvements in education and support for people with learning disabilities, autism or other neurodiversity.
Trustees
Peter Taylor - Chairman
Peter has 20 years corporate HR experience and has held senior roles at Sabre as EMEA HR Director, Vice President HR at TomTom located in Amsterdam and recently Global HR Director for Lombard Risk Management plc.
He has a Bachelor's degree in Urban Planning Studies and is a Fellow of the Chartered Institute of Personnel and Development.
Peter lives in Hitchin with his wife and three daughters.
Caroline Rosser Smyth - Vice Chair
Caroline worked as a Bi-lingual PA to Senior Executives/Chairs within the financial and commercial sector, switching to the Voluntary Sector spending a very fulfilling five years at The Children's Society.
Caroline and family have supported and been actively involved with Harpenden Mencap for 16+ years. Since living in Harpenden, their eldest son also been a service user for many years now within Supported Living at Stairways, Douglas Road.
Caroline continues to keep up with her French and, just about, with her children. She is an active parish member at Our Lady of Lourdes, Harpenden and is one of their catechists
Julie Caseberry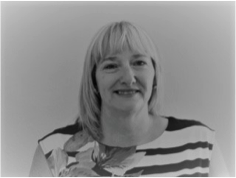 Julie was a civil servant working for the DOE at Warren Spring Laboratory and left to have her family. She has been involved with Harpenden Mencap since 1987 joining after her eldest son was born.
She served on the general committee before becoming a trustee and subsequently became chairman in April 2015. She also is part of the fundraising team helping to organise events.
In her spare time she is learning to speak Spanish, enjoys baking and has been an Arsenal season ticket holder for the last 38 years.
Nick Latham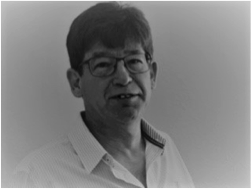 Nick's son was a service user at Harpenden Mencap for about 10 years and was one of the final ones to go through the children's services before it was ultimately decommissioned in 2016.
Nick is a Chartered Accountant and has worked in the property and the not for profit sectors as his day job.
Nick was appointed Trustee and Treasurer in 2016 but had been involved for some time before that. Nick lives in St Albans and has taken up running for charity, quite often with his son.
John Wallace
Married, with three children, now all grown up and left home, my wife Julia and I have lived in St Albans for the last 30 years.
Having grown up in Edinburgh, I have spent the best part of my career in the property industry, initially in Scotland, Bristol for a short spell, but mainly in London and have worked for a variety of organisations, from banks, private equity, sovereign wealth and consultancy, principally in the development and asset management sectors.
I now work in London as Commercial Director of a Housing association, although gradually trying to cut back from being full time.
Having a bit more time available, I am grateful in having the opportunity to offer my experience and background in real estate and general management, in my role as a Trustee at Harpenden Mencap.
Gary Caseberry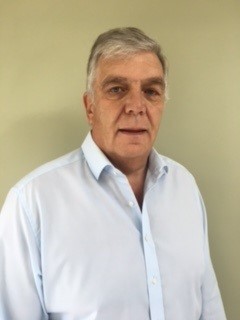 Gary has spent over 45 years working it the Construction Industry. His experience encompasses operational contract and commercial management, interaction with a full range of business financial partners and the sale, purchase and rent of commercial property.
Gary and his extended family have supported and been involved with Harpenden Mencap for over 30 years.
Gary Lives in Harpenden with his wife Julie and they have four grownup children. He enjoys watching football and has a Liverpool season ticket. His other hobbies include sailing and bee keeping.
Managers
Leigh Benford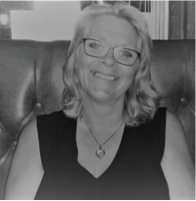 Leigh has been an active member of Harpenden Mencap since 1992, gaining experience from the Children's service, outreach scheme, night and day shifts in the residential service and Manager of the charity shop when it first opened.
Leigh is now the Residential services Manager and supports a team of dedicated staff. In the past Leigh trained as a Nurse and worked in this field for 5 years.
In her spare time Leigh likes walking and arts and crafts.
Claire Wilson
Claire is our Community Services Manager, she joined Harpenden Mencap in 1995 and has worked in various settings throughout the organisation.
Claire is committed to ensuring our services fulfil the vision of people living the life they want.
In her spare time Claire enjoys spending time with her family, travel, antique and vintage shopping and holidays by the sea.