Residential Service
Harpenden Mencap provides high quality support to adults with learning disabilities within a residential care setting from Stairways. The service is managed by Leigh Benford who has worked for Harpenden Mencap for over 25 years.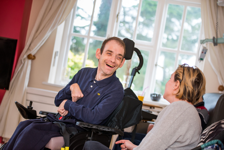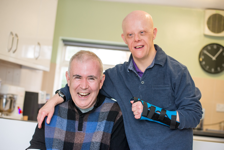 The service has three wonderfully decorated flats which meet the varying needs of up to 11 adults through their life, being able to adapt to meet changing needs of those we support is something the fantastic service prides itself in achieving.
Support is provided 24 hours a day from a dedicated staff team that put our service users' care before everything else.
Support offered is tailored to the individual, everyone is encouraged to be as independent as possible and be active within the local community.
For additional information on the services we are able to provide please feel free to contact us. Additionally our CQC report for the service can be seen here