Judy Fryd
Judy Fryd, CBE. 1909 - 2000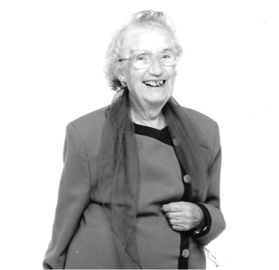 In November 1946 a local resident, Judy Fryd, angered and frustrated by the lack of support and services available to her family, wrote a letter published in Nursery World magazine highlighting how disappointed she was with the lack of support and how poorly her daughter had been treated by her local school.
Her daughter had autism and challenging behaviour and had been sent home on her first day at a mainstream primary school because she was too disruptive.
After a further search, another school place was found but they too sent her home claiming they could not educate her.
Judy's letter to Nursery World asked other parents of children with learning disabilities to contact her and over 1,000 people made contact in support and this kick started a movement which later became MENCAP. Her campaigning led to many changes in legislation, but sadly, whilst too late for Judy's daughter, thousands more would have their lives changed by her selfless drive.
Not content with being the founder of Mencap, Judy decided to set up and run a local branch of Mencap in her home town, and so Harpenden Mencap was born in 1959. A lifetime campaigner for disability rights, Judy worked tirelessly to improve the services available to families like hers who had little, or no, support in raising their child with learning disabilities.
In 1996, marking Mencap's 50th anniversary, Judy was awarded a CBE for her work and was commemorated on a Royal Mail stamp.
Today we are passionate about continuing Judy's work, and Harpenden Mencap is proud to have Judy as our founder.