Ben Draws Live Portraits During Deal Music and Arts Festival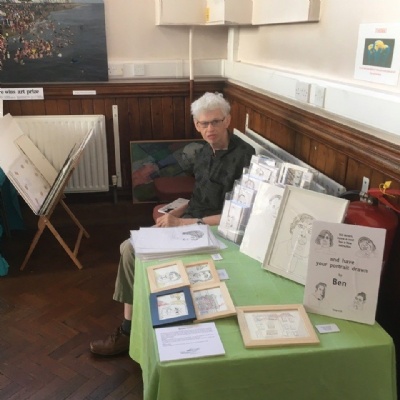 South East Artists (SEAS) have been recently exhibiting in the Landmark Centre, Deal. Ben attended as a guest of his brothers and drew live portraits at the event.
Ben reports that the weekend was a great success and he drew a number of portraits for members of the public during the art exhibition.
Ben is a wonderful artist, that regularly attends events around the country. You can see some examples of his work below: