Golf Day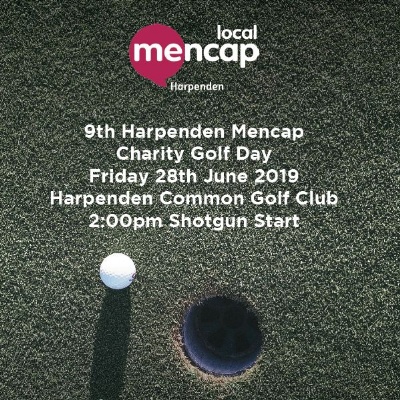 Harpenden Mencap's Annual Golf Day returned this year, and what a day it turned out to be!
Anne, one of our trustees who helped orgainise the event had this to say:
I'm delighted to tell you that the 9th Harpenden Mencap Golf Day which was held on Friday 28th June at Harpenden Common Golf Club was a huge success.
The day was well organised by Gary Caseberry and Matthew Hignell and, in celebration of our 60th anniversary, Julie Caseberry and Viv Ashman made two enormous cakes which were shared out and enjoyed by the golfers at the refreshment stop.
Eighty-eight golfers came to take part in the competition and vie for the team and individual trophies on a picture perfect day. Afterwards, we were joined by invited guests, for a delicious meal, raffle, auction and prize giving. We raised a total of £7,800.
Harpenden Mencap would like to thank Harpenden Common Golf Club for helping us to arrange another wonderful day and our particular thanks go to all those who came and generously supported our charity.