Harpenden Mencap Publicity Day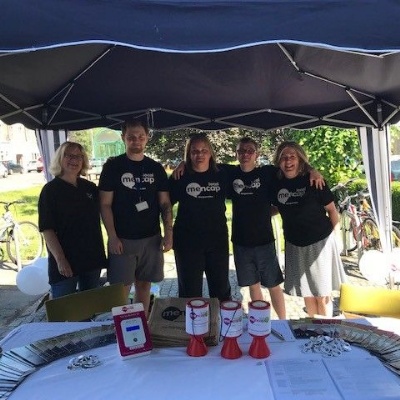 Harpenden Mencap had a stall on the concourse in Harpenden Town centre on Saturday 22nd June to raise awareness of our charity, provide advice and receive donations
Organiser of the day and Trustee for Harpenden Mencap, Anne had this to say about the event:
We had lovely, warm, sunny weather for our Publicity day on Saturday. Our aim was to raise the public profile of our charity, tell people what we do and how they can get involved to support us.
Trustees, staff and many service users came to help and represent us. We gave out our new leaflets, balloons, badges and bags to a receptive public and received some generous donations and comments. Penny met a lady who now lives in her old family house! Several people thanked us as they had family members who had learning disabilities and were interested in finding out more about our services.
It was a really fun day and I think we spread the word very effectively. Thank you to everyone who took part on the day and also those who helped with all the organisation to make it happen.
we raised a total £362 for the charity!