Why choose an apprenticeship in social care?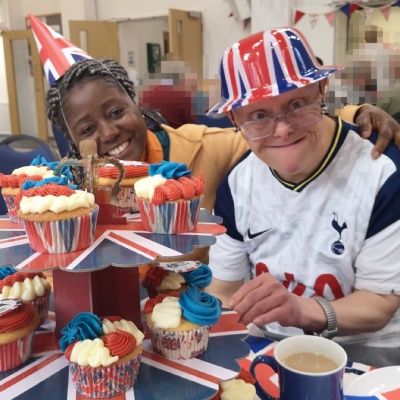 Choosing an apprenticeship in any field will not only open the door to many opportunities, but it also gives you the chance to learn while you work and earn while you learn rather than being saddled with the debt associated with Higher Education.
Apprenticeships combine practical training in a job with study so there will be paid time allocated for training and study related to your role.
What is an apprenticeship?
An apprenticeship is a job where you get to learn alongside working and gain valuable experience. You can start an apprenticeship at any point in your career whether it's straight from school or further education after university, when changing your career or advancing your progression in your current job in social care.
As an Adult Social Care apprentice you will:
learn and train for an adult social care role or further your knowledge
get hands-on experience at Harpenden Mencap;
be paid for your study as part of your apprenticeship
complete assessments throughout your apprenticeship
Why an apprenticeship in social care?
If you are looking for an apprenticeship with endless possibilities in a values-driven organisation and are passionate about supporting individuals to access a fulfilling life, then social care is the right apprenticeship for you. Not only is it an incredibly rewarding job it's also a great starting point with lots of opportunity for progression.
Within social care, you will be welcomed into an organisation that values its employees and strives to be collaborative, ambitious, responsive and empowering for the people we support enabling everyone to be an active citizen in the local community.
How to find an apprenticeship?
There are numerous ways of finding the right apprenticeship for you. Apprenticeships are advertised on the different job boards online such as Indeed and Reed, or through UCAS or the Government website. Other great ways to find the right apprenticeship include directly approaching the company or organisation through their website or even by calling.
Most organisations will have a vacancy board on their website informing you of their current vacancies or they have their contact detail available so you can contact them for more information about the roles.We are officially announcing something very exciting in the coming months so for those of you wanting to start your career in social care make sure to watch this space and drop us a follow, for all the latest updates on apprenticeships within social care and Harpenden Mencap.