Learning Disabilities Week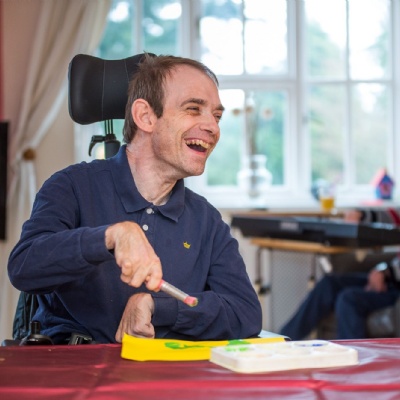 What is a learning disability
This week is Learning Disability week, and here at Harpenden Mencap, it's our ongoing aim to ensure we educate others. Did you know there are over 828,000 people over 18 with a learning disability?
Unfortunately, people often discriminate and make assumptions, which is why we're here to spread awareness.
The difficulties experienced vary from person to person but may include aspects such as learning new things, communication, managing finances, reading, writing, or personal care.
Living Life with a Learning Disability
Having a learning disability may mean that people find it harder to learn certain life skills. Learning disabilities are caused by something affecting the development of the brain. This may occur before birth (prenatally), during birth, or in early childhood.
Types of learning disabilities can differ from person to person. No two people are the same. Sadly, people with learning difficulties face discrimination due to common misconceptions. At least half of adults with learning disabilities still live with their parents, and many struggle to access appropriate accommodation and support to become more independent. Harpenden Mencap works hard to access housing and support for local people with learning disabilities to ensure they can live their lives to the full! You can read more about our services on our web pages.
How you can help people with learning disabilities
Improving awareness and understanding of the challenges faced by the learning disability community can help everyone to be an active citizen. To ensure that you are inclusive and to help people with a learning disability:
Use clear, accessible language;
Avoid jargon;
Be patient;
Follow the pace of the individual.
We need to discuss the realities of learning disabilities to ensure we are expelling any misconceptions.
How you can take part in learning disability week
There are many ways that you can take part in Learning Disability week.
If you share our aim of ensuring that adults with learning disabilities are valued, active citizens please support us! You can do this by making a donation, apply for a role in our services or volunteer with us!
If you want to promote equality of opportunity, diversity and knowledge to assist understanding of learning disabilities then why not come join the team! Get involved today and make a positive contribution to the lives of those we support.