How to develop and grow your career in social care ​​​​​​​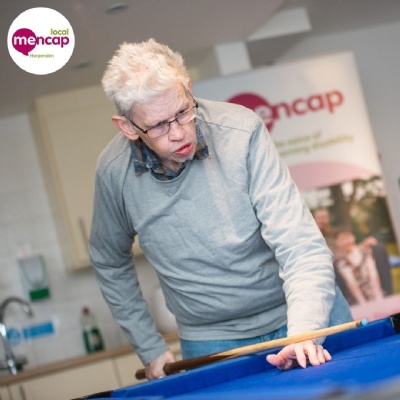 Working in social care means your background or how old you are doesn't matter. If you have a clear passion and interest in wanting to help people, there's a social care job for you. There are plenty of opportunities to develop and build your career and it is one of the most rewarding career paths.
There are many ways you can start work in social care which include finding a job through an advertised job role, becoming an apprentice or a volunteer and completing work experience. You don't necessarily need any qualifications for the role they can often be developed as you fulfil the role.
The key to a successful career is carrying the values, doing the relevant training, developing the skills needed and having the right attitude to learn when working within the sector.
How can you get started in social care?
In social care, your job role involves caring and providing the support needed to help people lead the best quality of life as independently as possible. Before applying for that role, you should ensure you have asked yourself the following questions:
'What type of person do I need to be?' This means you must ensure your values match the job role. Some examples of these values may include having the patience to explain tasks that may be deemed as simpler to you but are not for others, treating others with dignity and respect and being prepared to work closely with others.
'Do I have the right skills?' Having core skills such as English and Maths are important in social care but so are life skills such as problem solving, and teamwork.. If you don't have basic qualifications in English and Maths this doesn't exclude you from the role. We have many ways to support those skills including technology to make it easier!
Angela's Story
I became involved in care at an extremely early age when I joined the St John Nursing Cadets when I had just turned 6! It was a year too soon but I was desperate to join my older sister, so the leaders let me stay. I learnt what was known as 'Home Nursing' as well as First Aid and competed with a successful competition team from the age of eleven. We often beat adult teams in Open competitions including teams from the Coal Mines and Ambulance teams!
From a similar age, I started doing First Aid duties which included working in Care Homes, covering events such as Marathons and providing cover for the crowds at Nottingham Forest Football Club. I knew that I wanted to become a nurse so volunteered with our local hospital and was placed on a Summer playscheme for children with learning disabilities in a respite unit. I was thrown straight in at the deep end but absolutely loved it and never looked back!
After A-Levels – I went away to university to study a BA in Nursing Studies combined with the RNMH (now RNLD). I was offered a job on one of my first placements so started working as a Casual Support Worker for the local authority at the same time as studying.
Again, this was in Respite Care for children, and once I qualified, I moved to Bromley to take up a post as Assistant Officer in Charge at another Respite Unit.
The next few years were taken up with getting married, having children, and moving house several times. I worked for a short period as a University Nurse Lecturer and spent a couple of years doing agency work which took me all over North London, Buckinghamshire, and Hertfordshire. Here I saw many examples of good practice but unfortunately so many places that just were not good enough, but this made me determined to do something to make a difference.
I moved into operations management, initially in older peoples care but within 18 months was drawn back into working with people with learning disabilities, this time in the private sector. I enjoyed my job and the people I worked with immensely. It was so challenging as there were so many changes in compliance and policy at the time and I never knew what the next phone call would be. Operations management is like being a conductor and I had to constantly think on my feet dealing with everything from routine day-to day-events to major incidents.
I was driving to one of the care homes I was managing in North London on 7th July 2005 when I heard on the radio news of a 'power-surge' on the underground. My instinct was that this was not a power surge, and this was something big and over the next few hours we discovered that four bombs had been detonated. The next 12 hours or more was spent ensuring that all the people we support, and all the staff were safe and that the homes had what they needed in a city that was at a virtual standstill and with limited phone access. It was a very stressful day with lots of uncertainty especially as we didn't know whether the attack was over or not and some of our staff were caught up in the explosions.
There were hidden casualties to that day too, and we sadly lost a resident who was unable to get medical help quick enough due to the pressures on the emergency services.
I moved into the charitable and not-for-profit sector in 2007 working at Macintyre, Shaw Healthcare and Norwood. With each new role, I enjoyed being able to share my ideas, improve the quality of what was offered and be able to ensure that the people we support were being given control over their own lives. After having my third child in 2014, I took a new role in the NHS as Assistant Director of Operations in a CCG, but it wasn't long before I was back to working for people with Learning Disabilities – I'm constantly pulled back whenever I try to do something else!
Coincidentally, two of my children are Autistic and it was when my youngest was diagnosed that I decided that I wanted to work locally and do something for my community. I became CEO of Harpenden Mencap in 2020 – right at the start of the first lockdown which has been another challenge! What I love about the charity is that personalisation is very real, not just some buzzword that is used – the staff do everything to enable independence and ensure that each person lives the life they want to live with no barriers.
I love being creative and innovating new ways of doing things – I am not afraid to take risks as I believe this is needed to empower the people we support and to promote innovation. I'm also not afraid to challenge and will not accept any excuses for poor practice!
It would be hard to give a career highlight so far as there have been so many memorable events. I've met the Queen and advised Prime Ministers, had dinner with celebrities and presented awards with famous footballers but I have to say, the most rewarding day was seeing the tears of joy when a lady with profound learning disabilities used her new eye-gaze technology to switch on a light!
So, how can I get involved?
Getting started with a career in social care could not be easier with Harpenden Mencap and we have so many opportunities for you to get involved, whether that be by volunteering, taking on a job role, donating, becoming a member or being a trustee within our organisation. You can find out more by clicking this link: https://www.harpendenmencap.org.uk/page/?title=Get+Involved&pid=8