Charity Shop
Our Charity Shop will be re-opening from Monday 7th September 2020
We have been working hard to ensure a COVID safe environment can be made for both our staff and customers and are happy to say, with some changes, our shop is open!
We are asking the customers; follow the guidelines in place, know our opening hours have changed and be aware donations will only be accepted on Wednesdays.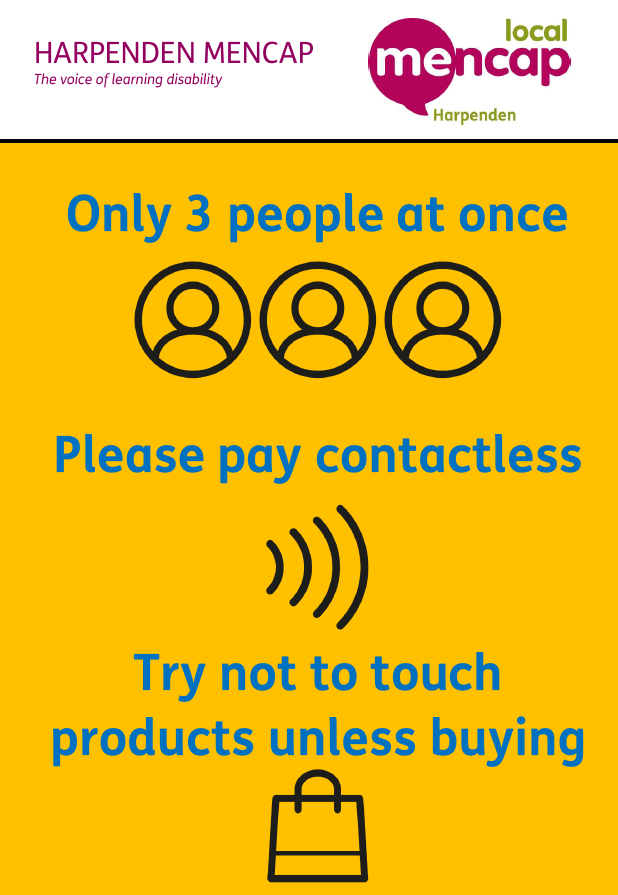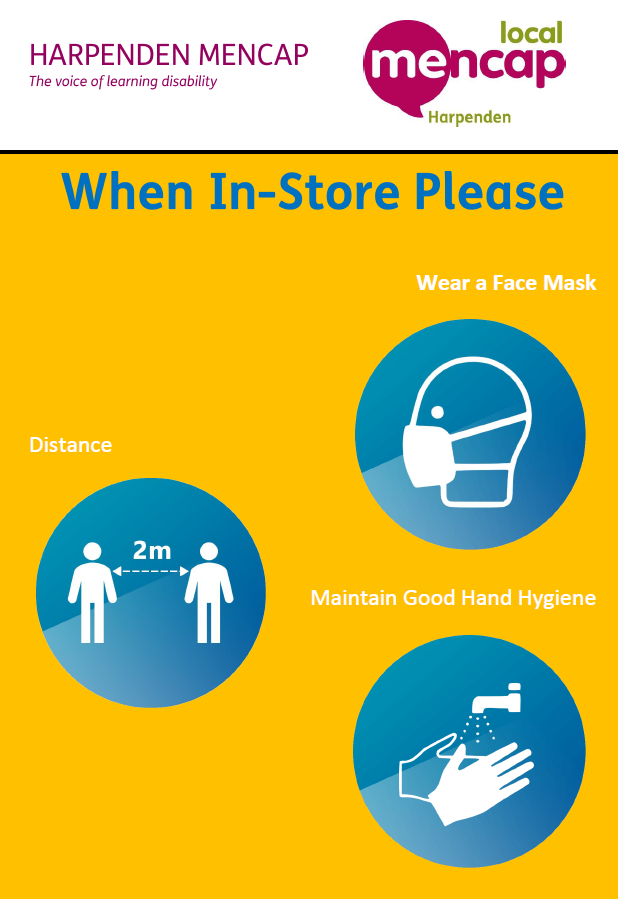 Staffed by managers and volunteers Harpenden Mencap's busy charity shop in Southdown greatly assists in our fundraising efforts.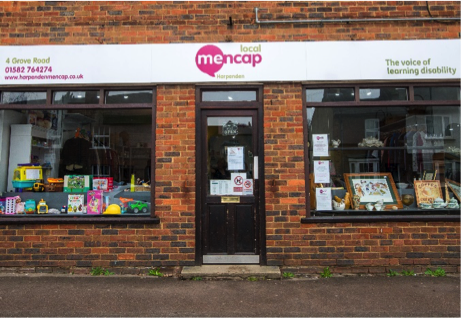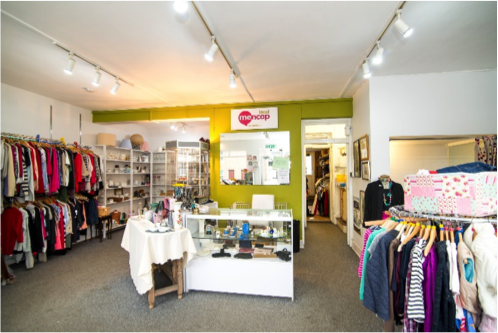 Through our Charity shop you can help to raise money for Harpenden Mencap, be friendly to the environment by donating unwanted items and pick up a bargain.
We are located at:
4 Grove Road,
Southdown,
Harpenden,
AL5 1PX
Opening hours:
| | |
| --- | --- |
| Monday | 9:30am - 3:00pm |
| Tuesday | 9:30am - 3:00pm |
| Wednesday | 9:30am - 12:30pm |
| Thursday | 9:30am - 3:00pm |
| Friday | 9:30am - 3:00pm |
| Saturday | 9:30am - 3:00pm |
| Sunday | Closed |
With donations being made weekly, the items on display are constantly changing and you never what you will find on our shelves!
Making Donations
Donations are welcome on Wednesday and we discourage people from leaving donations at any other time.
We are always looking for clothing, shoes and bric a brac.
Unfortunately, the charity shop is unable to take electrical appliances
Volunteering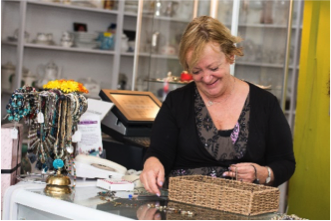 Volunteering for Harpenden Mencap is rewarding and worthwhile. We are looking to expand our team of volunteers working in the shop. Do you have a couple of hours each month or week? Want to get involved?
Then contact us on (01582) 460055 Ext 233 and express your interest additionally pop into the shop for a chat with our friendly staff team.
You can also see additional information about volunteering on our main volunteering page here.
Unfortunately our training opportunities and work experience placements are not operating at this time, we will update this as things change.
Training Opportunities
People with a learning disability within the local community are invited to come along to Harpenden Mencap's charity shop to learn a wide range of skills within our shop and gain experience.
If you would like more information about this service, click here.
Work Experience and Duke of Edinburgh Award
Harpenden Mencap also offer opportunities to young people in the local area. Either through local schools offering the Duke of Edinburgh award or independently to young people wishing to gain workplace experience.
We are able to offer unpaid experience to young people aged 13+, if you wish to apply then click here (volunteer application form) for an application form.
If you wish to gain any more information about the service we offer within our charity shop, please do not hesitate in get in touch, you can find contact information on our contacts page.